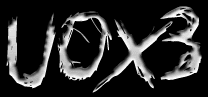 -= UOX3 Hall of Fame =-
What is the UOX3 Hall of Fame?
The UOX3 Hall of Fame is simply a list of all people that are known to have contributed to UOX3 sourcewise, meaning that what they have coded for UOX3 has been included in an official release. I have attempted to list the names in chronological order, so that the earlier in time the person has been involved, the further up the list the person appears.
Mistakes are unavoidable in a list like this, though, a list which has been written with the help of various UOX3 documents (changelogs, newsupdates, etc) and some educated guesses. If a name is missing from this list, or a name appears to be in the wrong end of the list - contact me (Xuri) and I'll do my best to correct the mistake accordingly :) Additionally, while generally this list only contains the nick-names of the people who contributed, I have tried to add real names when I have been able to find them. Again, if someone on the list is uncomfortable with having their name here - or wish their own name added - let me know.
The UOX3 Hall of Fame
Jaegermeister
Cironian (Marcus Rating)
Morac
Traker
fafnir
Aagron/Delorim
Jerrith the Healer (AR Schelicher)
Anthracks
Cray XMP1
RofGilead
Tal Strake
Halin Talismoo
Krozy
Ashran
Maytrix
El Barto
Sir Joseph
Polaris
SirGonads
TANis (Valerio Santinelli)
Monte Cristo
Kathrrack
Lord Slayer
Ridcully (Jan Lübbe)
Vagrant
Zarn
Drylock
Beosil (Bruno Heidelberger)
McCleod
Hunter
Friend
Tao
Bud
Jim Wright
Algaran
Kathrakk
Thunderstorm
Max Wulf
Myca
Kashyyyk
Phantom
Wolfgang
Tseramed
DasRaetsel
SpaceDog (Kasper Andersen)
Tauriel (Karl Kirk)
Crwth
CyberCrusher
Zippy (Bryan Pass)
EvilDeD (Matthew Randall)
Zadius
punt (Charles Kerr)
Abaddon (Daniel Stratton)
Hanse (Thomas Edison)
Genesis
redbaron
Nattsorgh
Gerry (Gerry Thibodeau)
Moongraven
Lord Binary
Armageddon
Ripper
Revana
AntiChrist
Mithos
JustMichael (Michael Horton)
Skyfire
Myth
Eagle (Brandon Holtsclaw)
fur
Dupois
Morrolan
Zane (Scott Thompson)
Crackerjack
Quippl
Westy
Homey
Fizz
KKung
Thaliq
Gunther
Magius
Shadowlord
Mike
Krazyglue
Infymus (Michael Hoenie)
Okaria Dragon
Thyme
knoxos
Chaos (Michael Weis)
Xuri (Geir Ove Alnes)
Correa
Tom2
Retalin (Ryan McAdams)
Sephiroth
Weazel
seank
DarkStorm
MrFixit (Daniel Storjordet)
duckhead
Grady
RostamTheGrey
Dreoth
Brakhtus
Malketh
Philantrop
xir
lingo
Grimson
ShadowBranch
jr
Cavalier
supermoleet
Jediman
Shudderz
xantier