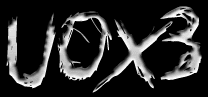 -= Community Links =-
UOX3 Related Links
The UOX3 Dev Team's git repositories on GitHub contain the most up-to-date source code for UOX3 and allows for easy forking!
Xuri's WorldBuilder is a GM Tool for UOX3 that allows GMs to easily create custom houses, add decorations and even plant entire forests. Mainly focusing on worldbuilding, it also functions as a traditional GM Tool, giving the user easy access to all the most used commands in UOX3.
Xuri's UOX3 Guide offers step-by-step guidance to setting up, running and administering an UOX3 shard. It contains a myriad of tips, tricks and advice for shard admins and GMs, as well as lists of various data such as IDs, light-settings, etc. Recommended read for both novices and veterans.
(Legacy link, out of date) The OpenUO project at Sourceforge is an opensource community for the development of Ultima Online emulators, primarily focusing on UOX3.
(Legacy link, out of date) The UOX3 project at Sourceforge.net contains both recent UOX3 releases as well as an archive of older UOX3 versions, and has been a home for the UOX3 code since 2002.
Useful Tools and Programs
Razor (UO:R Community Edition)
Razor is an "assistant" program (similar to UOAssist) for player-run Ultima Online shards. It includes the ability to remove the encryption in the client, and thus is often a requirement to be able to connect to UO shards.
GumpStudio is a tool originally written by Bradley Uffner which lets you easily create good-looking custom gumps through a graphical user-interface, and then export those to scripts of various formats (RunUO, POL, Sphere, Wolfpack, etc) based on the available plugins.
NOTE: To be able to export your custom gumps to UOX3's JavaScript format, download the UOX3 GumpStudio Plugin (outdated, might not work properly with latest GumpStudio version) and unzip it to your GumpStudio\Plugins folder. Then enable the plug-in through the Plug-Ins Manager and export your gumps to UOX3's format using the 'Misc' menu.
The spiritual heir and replacement to InsideUO, UOFiddler is based on Ultima SDK, and is a tool to view and alter almost every 2D client file. Coded in C# with .net 4.0
Heptazane's Stump is the new home of the guy formerly known as Alazane, creator of InsideUO, UO Screensaver, UO Hue Editor and Character Viewer. All useful utilities, but InsideUO in particular was a godsend to every GM on free shards when it appeared. Might not work properly with most recent client versions.
Quoted from the site: "WorldMaker is a suite of tools that allow a user to create and edit totally custom maps and structures, all from the perspective of how it will appear in the game. The tools are designed to interact with each other, offering the user a seamless experience. less time is spent on fighting the limitations of the tool, and more on the pressing job of designing."
You can find the latest client on the official UO page.
Ultima Online - Mondain's Legacy client
Grab a copy of Ultima Online: Mondain's Legacy from CNET
Archive of useful tools for UO, including CentrED (a client/server-based map-editor whose homepage no longer exists)
Not the UOGateway client launcher and shard list of the olden days, but in the spirit of said program, UOGateway.com allows shard admins to list their UO shards for other players to find.
ConnectUO (Outdated)
After UOGateway had slowly started the spiraling drop into oblivion, ConnectUO was developed as a replacement. It has much of the same functionality that UOGateway had. Update: The link now points to the Google Codeplex page for ConnectUO (sourcecode only), as it is not longer available for download in executable form.
Other "UOX" Emulators
Lonewolf is an UO server-emulator with roots from UOX3 of old, through Wolfpack v12.6.
Other Links
Ryandor.com is the homepage of Ryandor, a true artist when it comes to map-making for UO. His forums are crawling with map-makers from all corners of the world, and if you have a question about map-editing that you cannot get an answer for on these forums - there is no answer ;)
Another nice (German) website focusing on providing custom artwork for UO shards. Amongst other things, it has some very nice animated item artwork (including a moving water-mill).